11/07/18 15:07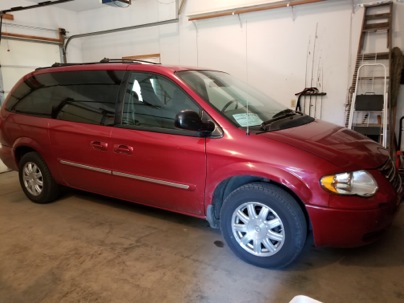 The calendar for this Fall's reporting trip is done. You can see the different months below along with the map of our 5 loops, always starting and finishing at our sending church in Huron, SD. We will be visiting almost all our 25 supporting churches and 25 supporting individuals.
If we left you out, maybe we can work you in. But you need to contact us immediately.
The mission fund in Huron got us a van that we will be driving, our furlough-mobile. Keep an eye out for us - we may be coming your way.
And I wish myself a "bon voyage!"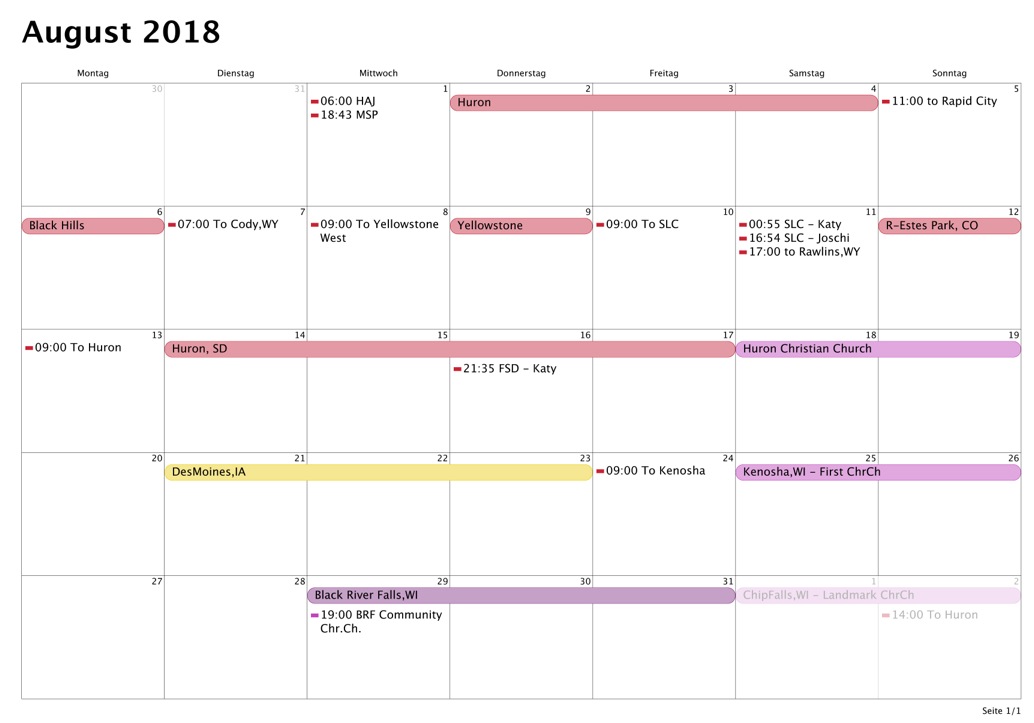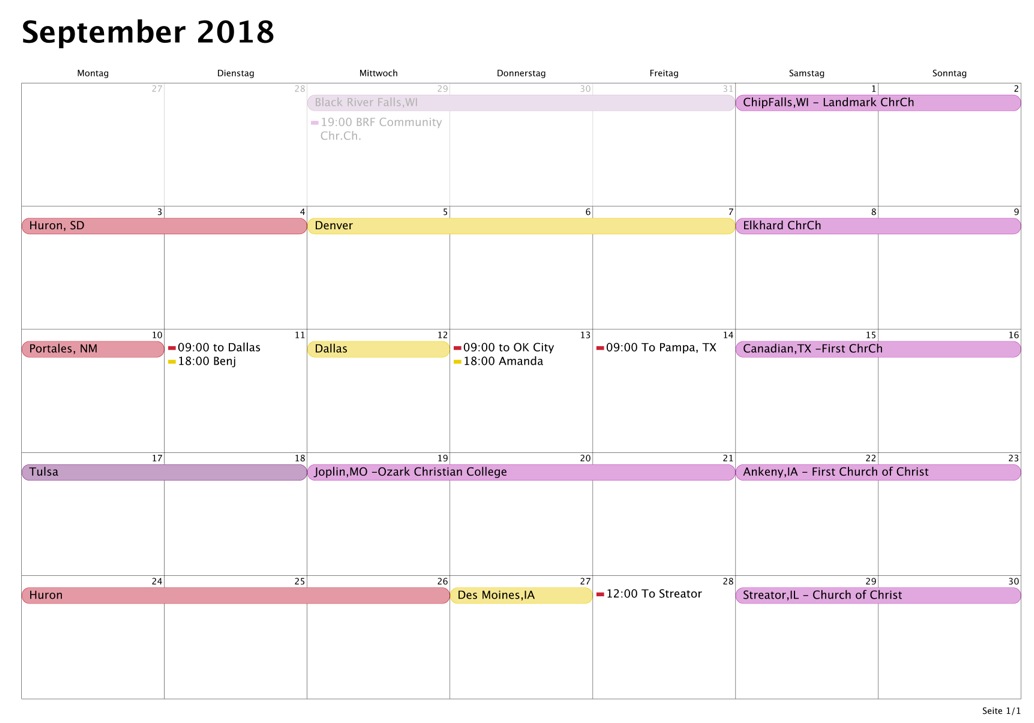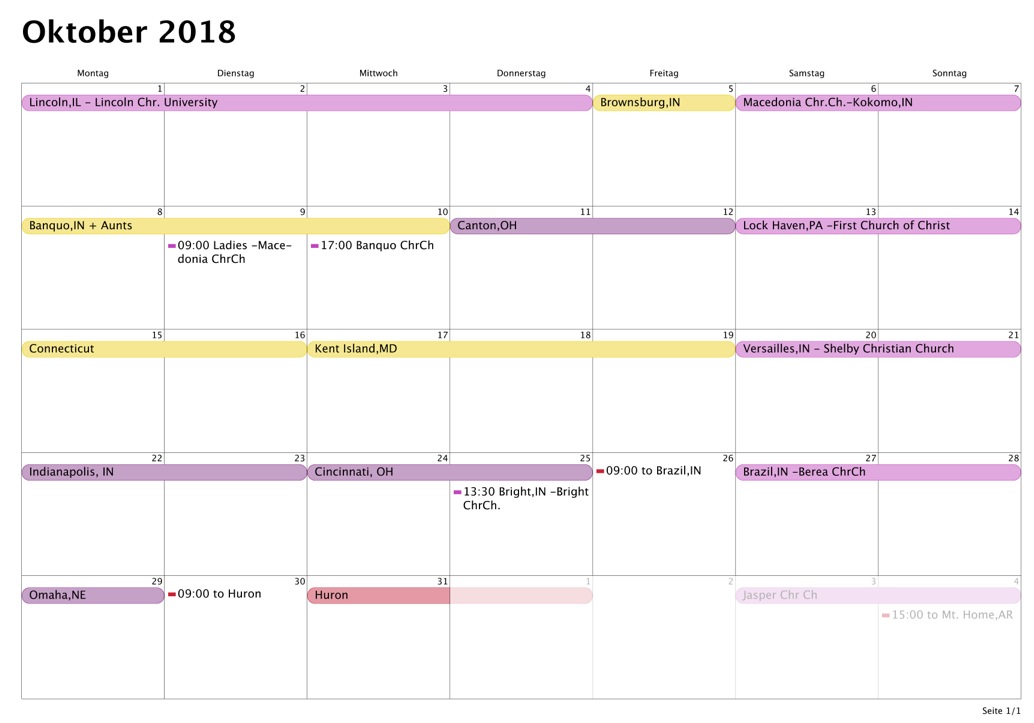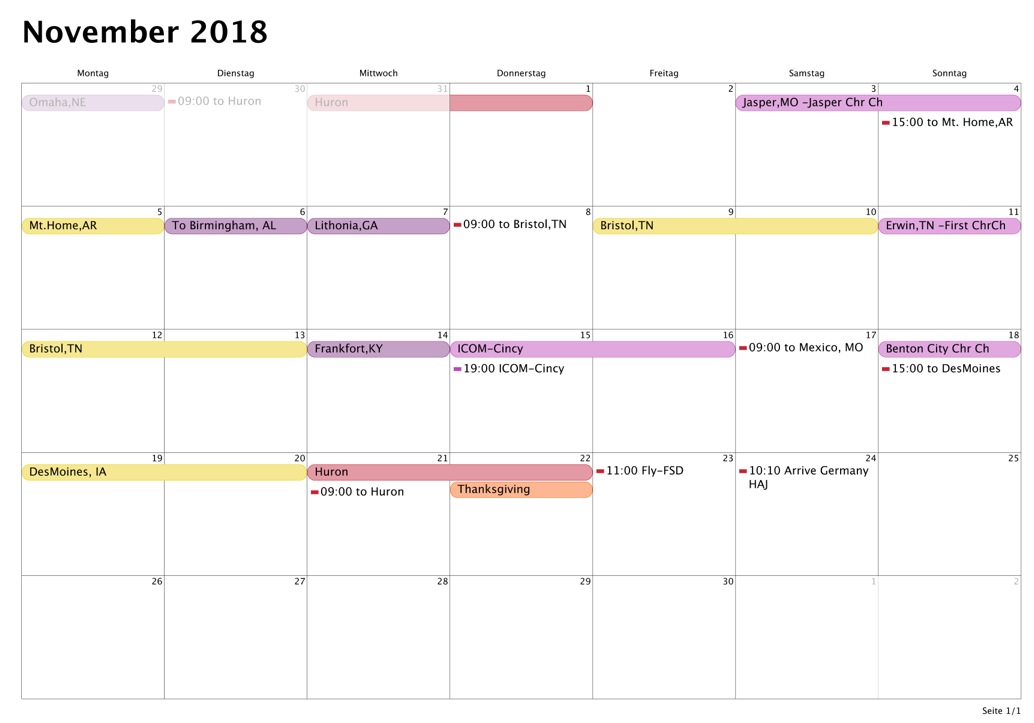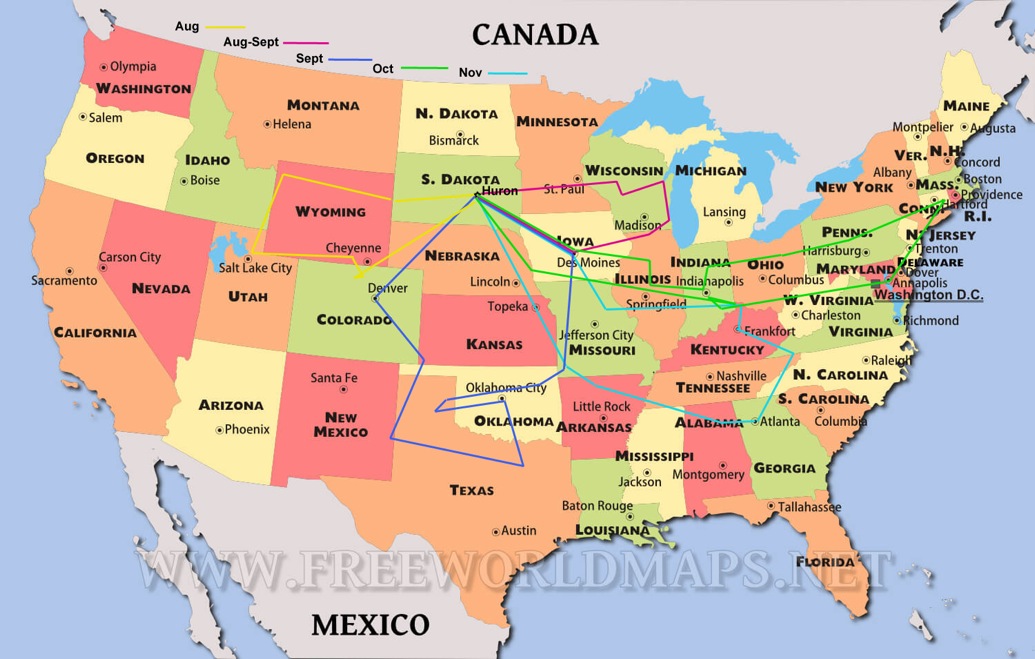 Map courtesy of
http://www.freeworldmaps.net