01/03/13 17:50
"Where is the Sun Hiding?"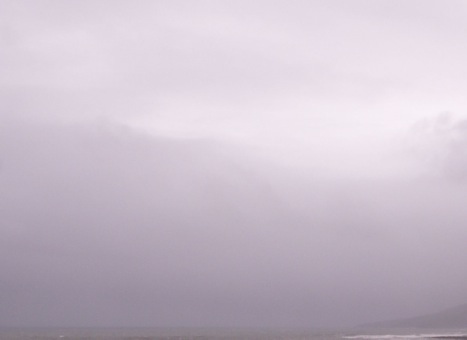 was the title of an article in the paper this week. We have had less than 100 hours of sunshine since December 1, 2012. It has been the darkest winter since the record setting 1952/53. It has been gray - fog - drizzle - flurries - gray. The average is 160 hours of sunshine which is not a lot but still over 60% more than what we have had. The paper reported that a lot of people are suffering the "Winterblues", not really depression, just lack of motivation, lethargic, dull and sluggish. Yep! That is us!

But there also another sort of darkness out there.

The German magazine, ideaSpektrum (17.2012) reported about a study from the University of Chicago, that found the former East Germany to be the most unbelieving region in the world with only 8.2% believing in any sort of personal God. For comparison it is 32% in western Germany and 67.5% in the USA. The number of atheists, with 46%, was also the highest. Because we live so close to the old border, a lot of eastern Germans have moved here to Peine for work. We get them in our English classes or even in our Bible studies and some of the kids are in our youth group.


This darkness is the reason we hold out through winter and its darkness. While hanging onto the Son, we are hoping for the sun.


The people that walked in darkness have seen a great light: they that dwell in the land of the shadow of death, upon them hath the light shined. (Is.9:2)
Jesus said: I am come a light into the world, that whosoever believeth on me should not abide in darkness. (Joh.12:46)
But ye are a chosen generation, a royal priesthood, an holy nation, a peculiar people; that ye should shew forth the praises of him who hath called you out of darkness into his marvellous light (1.Pet.2:9)